Frequently asked questions
What is a Full Recruiting Video?
---
The Full Recruiting Video is the traditional video format and you may know it as a skills video. It is where we set up a filming session where we film the athlete performing her skills and then we edit and produce the final version of the video. Here is the most recent example of a full video.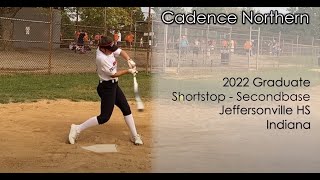 ---
What are the Metrics used for the video?
---
We use the basic metrics for the actual video and is visible on the video however we will send you all metrics. The basic metrics we add to the video:
Exit Velocity (Exit Velo)
Bat Velocity (Bat Velo)
Throwing Velocity (Based on the position)
Pitching Velocities
20 Yard Dash
See more information about Metrics
---
Explain the Additional Metrics Sessions?
---
Based on the package you select you can receive up to 3 additional Metrics sessions under the following restrictions:
They must be scheduled through our Scheduling Software (click here)
Give yourself at least 6 weeks between sessions to allow for significant improvements.
The additional sessions are not transferrable.
The additional sessions do not expire.
You receive the following Additional Metrics Sessions based on your Package
Bronze | 0
Silver | 0
Gold | 1
Platinum | 3
---
More later
---
This is the place to get all of your information on the Full Recruiting Video Service. We will be updating and adding details on a regular basis but if you can't find your answer please contact us.
---
---